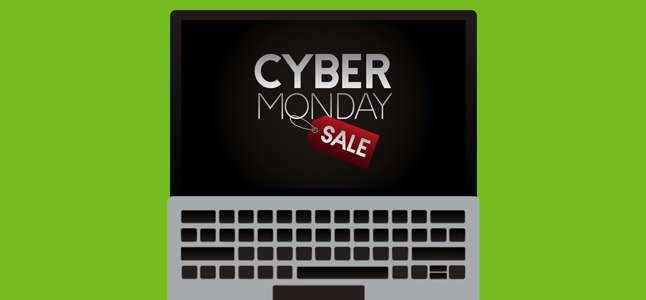 Cyber Monday is a day with no lines and no stress. Where users can jump online, find deals, and purchase the holiday must-haves.
Where do a lot of Cyber Monday sales lie? The technology products. According to a report by Adobe following Cyber Monday in 2017, online sales last year reached $6.59 billion, making it the largest online shopping day in history. 4 of the 5 top sellers were selling different pieces of technology.
There will be endless tech deals as Cyber Monday progresses. If you are online shopping, here are the tech gadgets that are most worth your attention and investment.
LAPTOPS
There are plenty of laptop deals out there today on Cyber Monday from Microsoft, Lenovo, HP, Apple, and more. Laptops are one of the best tech gadgets to invest in as their functionality expands beyond simple day-to-day uses. The average lifespan of a laptop is between 3-5 years, and while it may operate past that time frame, the amount of files, updates, and software can really take a toll on a laptop's hardware. If you notice your laptop is overheating consistently, running more slowly, and giving you problems on a weekly basis, it might be time to invest in a new laptop. What better time to do so than on Cyber Monday?
CELL PHONES
It seems as though we blink and there is a new, better phone out there, each one more advanced than the last. Cyber Monday is full of deals on Apple, Samsung, and Google cell phones from many different stores and vendors. Your cell phone is one of the most utilized pieces of technology in your daily life, as it is always with you and is consistently used to stay in touch with the people in your life. If you are ready for an upgrade, Cyber Monday might be the best time to enhance your every day device.
Your mobile device is very personal to you, holding all of your information within the click of a few buttons. While it's always on you, that doesn't mean it cannot be hacked. Here are 3 signs that will tell you whether your phone has been hacked.
TABLETS
Around 164 million units of tablets were shipped worldwide in 2017. Why have these devices become so popular? The functionality and pricing has put it at the top of many wish lists over the last couple of years. Tablets, whether created by Apple, Samsung, Amazon, Microsoft, Lenovo, etc., all have one thing in common: a simplified approach. They are easy to travel with, and are very useful for entertainment and communication purposes. Combine that with the price points, especially on Cyber Monday, and it's no surprise they continue to grow in popularity.
SMART SPEAKERS
2018 has been a big year for smart speakers such as the Amazon Alexa and Google Assistant, as well as the accessories that support those particular smart speakers. The increase in popularity could be attributed to the quick access to information as well as the hands-free tasks that these smart speakers provide. Asking, "Alexa, what is the weather today?" as you are getting ready for work, or telling the Google Assistant to create a grocery list for you has drawn in a crowd of on-the-go individuals who love to utilize different pieces of technology. According to research by NPR, over 43 million Americans own a smart speaker, that is 18% of the adult population in just 2+ years of existence. Not to mention, 61% of these individuals are promoting others to purchase a smart speaker device as well.
Cyber Monday is a great way to save money on great tech gadgets on the market. As always, be sure to only make purchases through secure websites. You can check the safety of a questionable website here: https://fortiguard.com/webfilter
Curious about the cost of NOT replacing old equipment? Click below for a free presentation slide download filled with helpful stats and additional information.