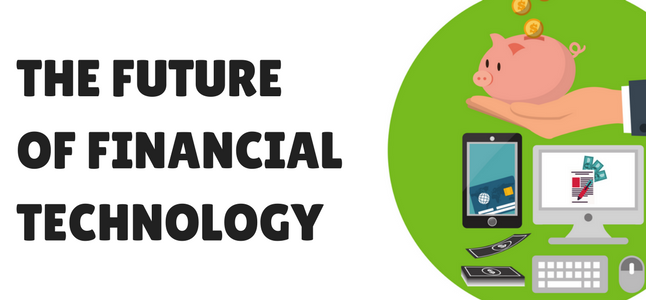 Technology will continue to impact change within the financial services industry throughout 2018. According to a survey conducted by Deloitte, there are differing opinions from financial services leaders about how technology will drive change. Over two-thirds of respondents from this audience believed technology
innovation
will push for change within the industry, while one-half claimed that
regulation
will be the pressing factor.
Regardless of
how
technical changes will impact the industry - whether it's instant, or gradual, there will be changes not only in 2018, but within the next 5 years.
SECURITY
Research conducted by IBM states that the financial services industry was within the top 2 industries targeted the most by cyber-attackers throughout 2017. This means financial organizations experienced 65% more attacks than the average company. This jarring statistic means that financial companies need to continue to take preventative action in 2018. First, don't allow employees to fall victim to a cyber-attack. Implement the right awareness and training to prepare all teams. The 2017 State of Cybersecurity in Small & Medium-Sized Businesses Report by Keeper Security shows that 48% of SMBs experienced a phishing attack last year, so it's recommended to develop a plan to address phishing scams ahead of time. Finally, ensure that all of your cybersecurity tools are up-to-date and working together.
MOBILE PAYMENTS
Mobile payments and transfers will continue to grow in 2018. Millennials prefer the use of their on-the-go digital devices whenever possible, which is why mobile within the financial industry will continue to skyrocket. This digital demand will push the industry to newer heights, as they will have to continue to streamline and implement efficient mobile payment systems. Applications such as Apple Pay and Android Pay, PayPal, Venmo, as well as banking applications will continue to grow in use and popularity, and will need to have the ability to work together seamlessly.
MODERNIZATION
There are many technical resources that banks are using to keep track of their assets. Modernizing core IT infrastructures so that operations run smoothly will become a trend in 2018 as technology continues to be implemented in different ways. Companies within the industry must maximize the use of their tools while minimizing the amount of tools they are using to ease confusion and streamline the overall environment.
Staying on top of industry changes and being open-minded to technological changes is extremely important when maintaining a successful and efficient IT environment. There's a pattern when it comes to workplace technology, change makes users uncomfortable, especially in the banking industry. Organizations don't want to compromise their processes or make their clients uncomfortable. As we have seen technology evolve throughout the years, however, one thing remains clear. Companies always have to evolve their technology eventually.
Be proactive, don't be afraid to make changes, and continue to keep workplace technology top of mind in 2018. Download our free Network Health Check today to briefly assess the quality of your IT environment.