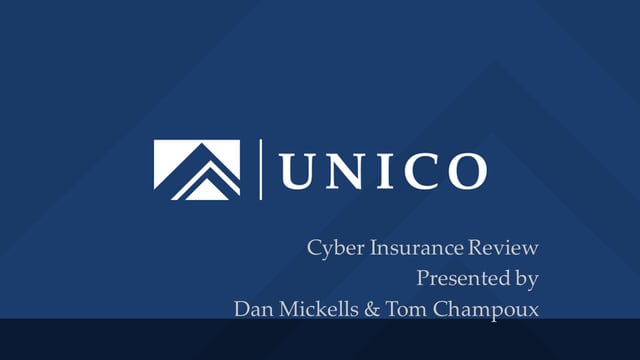 Who needs it? The answer is everyone. Unfortunately, cybercrime is not a matter of "if", but a matter of "when." Learn more about how to utilize cyber insurance for your business, the common misconceptions in regards to cyber liability, and how insurance helps you respond to a potential cybercrime.
Miss the NE Tech Summit? Through a presentation by Unico Group, read about why the common trends of cybercrime, and how cyber insurance can help.
Presenters:
Dan Mickells - UNICO
Tom Champoux - UNICO
Sit back and learn about the NE Tech Summit Session on Cyber Insurance.