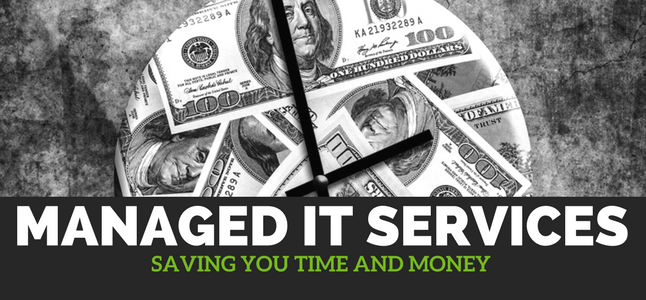 When it comes to workplace technology you should utilize resources to get the most out of every dollar you spend. IT services should promote reduced costs that translate into increased productivity. We'd like to provide you with a few reasons as to why Managed IT Services can end up saving your organization money in the end.
99.999% UPTIME
Workplace technology is a huge component to business success. Unfortunately, it can also contribute to downtime and a loss in revenue when your equipment isn't working correctly. According to a study conducted by Cisco, Managed Services can increase business efficiency by 50-60%. The less downtime your organization experiences, the higher your productivity will be, giving you the most out of every dollar you spend on workplace technology.
EXTRA EXPENSES
Managed IT Services can help you streamline your technical processes, while giving your organization the most out of an IT environment. The same study conducted by Cisco states that 65% of IT budgets are spent simply trying to keep the "lights on" when it comes to technology. Your IT budget shouldn't be governed by extra expenses due to unforeseen circumstances. Managed IT can help combine unforeseen costs such as licenses, consulting, and training, and turn them into a monthly investment. The stronger your infrastructure, the less money you will have to spend on fighting technical fires.
RISK MANAGEMENT
An outsourced team can help to consult your organization on hidden or unresolved problems within your IT environment that could lead to loss of data or productivity, or instill the right tools to prevent problems from happening in the first place. Managed IT Services help to manage risk, saving you time and money from having to problem-solve technical issues in the future.
To learn more about the financial differences between Managed IT Services and hiring your own internal IT staff, download our free infographic today.