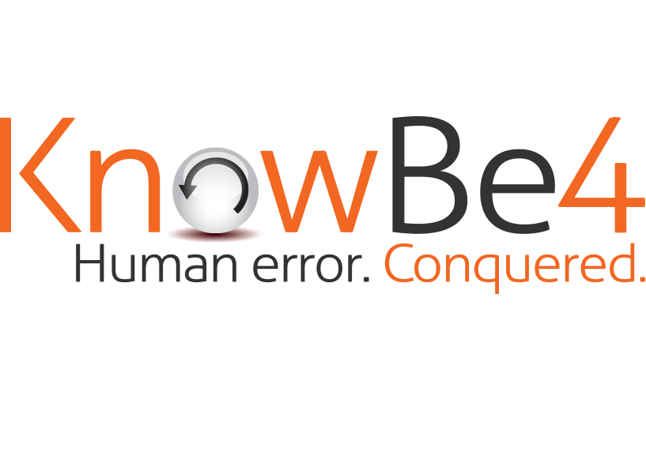 As we close out the end of the year and look ahead, it's important to keep cybersecurity top of mind in 2020. As a business, taking the time to educate your team about cybersecurity can help create a security-conscious company culture, where people are not only aware of the risks, but they're also able to spot them before they unknowingly create a costly mistake for the company.
The Verizon 2019 Data Breach Investigation Report
states that 34% of all breaches in 2018 involved people inside of the organization. The most common type of "insider threat" is when an employee unknowingly makes a mistake, leaving a device exposed or falling victim to a scam by clicking a bad link. Insider threats can, unfortunately, go undetected if an employee doesn't realize what happened or understand that they fell victim to an attack and they need to report it to IT support.
The way to protect your company from this scenario is to deploy end-user security awareness training. The data backs up the fact that it's cheaper to do this type of training, than deal with the consequences of a breach. The
Ponemon Institute 2018 Cost of Insider Threats Study
shows that the average cost of an insider-related incident is around $513,000. Insider-related incidents can cost a company up to $8.76 million a year. In North America, this number is even higher — up to $11.1 million a year.
Why chance it? Train your internal staff now and partner with your IT support team, so that everyone is conscious of their actions when it comes to cybersecurity and thwarting phishing attempts.
At Five Nines, our IT support offers a subscription service that companies can use to train their employees called KnowBe4. It's a security awareness training that was built by Stu Sjowerman, a serial entrepreneur and data security expert with more than 30 years in the IT industry. He was also a hacker himself. What sets this product apart: the new-school security awareness training is an interactive, on-demand browser-based platform that simulates phishing attacks and scams, so your employees gain firsthand knowledge on what they look like. Our IT support team helps companies take employees through a baseline test to show how Phish-prone each employee is to an attack and then we continue to reinforce the training through simulated phishing attacks that teach them how to respond.
The KnowBe4 platform is user-friendly and intuitive and more importantly, when training is implemented on a monthly basis, employees start to understand how to protect your most critical data and assets through vigilance. With platform metrics, your leadership team can even gain an understanding of what each employee's Phish-prone percentage is and how they can improve their test scores over time. Through our subscription, we give you access to the world's largest library of phishing and email templates, so your team can continue to deliver real-world testing campaigns from brands your employees may think they can trust. After all, it only takes one click from a brand they think they recognize, to majorly compromise security.
Here at Five Nines, our IT support team can work directly with our clients to build and manage a completely custom security awareness training program for your staff. We've learned how to use the world's largest security awareness training and simulated phishing platform to your advantage.
Interested in security awareness training for your staff but need more information from IT support experts?
Check out this KnowBe4 guide
and let's talk!
Have questions on how this affects your business?