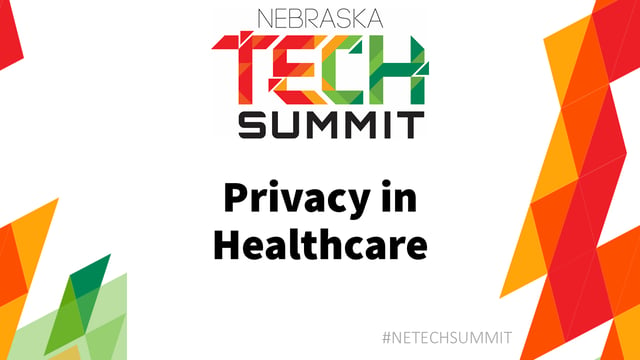 The marriage between healthcare and technology is permanent, ever changing, and certainly not making it easy to remain privacy compliant.
Miss the Nebraska Tech Summit? The real dilemma between healthcare and technology is how to efficiently and securely communicate with all patients. Dive into how to effectively increase communication with patients via patient portals, secure texting apps, encrypted emails, and mobile applications.
Presenters:
Haley Lubeck - Senior Account Executive in Outside Sales
Cindy Beach - Healthcare Consultant for Five Nines
Sit back, grab some popcorn, and enjoy the NE Tech Summit Session on Technology in Healthcare.