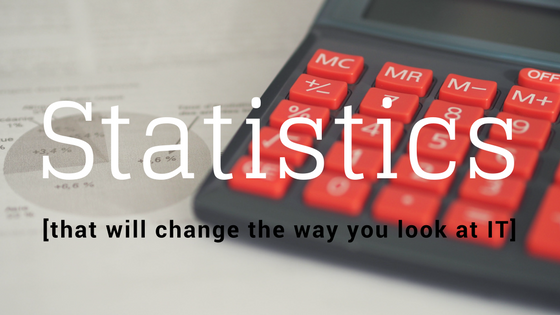 As technology grows in importance, so do Managed IT Services. Here are several IT statistics according to Continuum that will change the way you look at IT.
Ransomware
In 2017 there will be 15 new ransomware families predicted to be discovered each month. Small- and medium-sized businesses have been the primary target of these cyber-attacks, because they typically lack the security needed to prevent, or recover from, a ransomware event. Significant financial implications and data loss for your organization aren't the only concerns, but image and public perception are even more difficult to reclaim after an incident.
Cybersecurity
Over 950,000 records containing sensitive data were compromised in the first 3 months of 2017. The likelihood of a breach decreases for organizations who have the necessary security for their workplace technology.
Backup and Disaster Recovery
- 44% of businesses estimate they could lose up to $10,000 during only one hour of downtime.
- 140,000 hard drives crash every week in the U.S.
- By 2020, there will be 50 times more data that businesses will have to defend.
Without the right backup technology and disaster recovery plan, your organization could lose time and money on downtime and data loss.
These statistics are not meant to discourage, but to inform. There are affordable and ideal ways to prevent becoming one of the numbers listed above.
Learn more about the steps you can take to keep your business technology safe here: