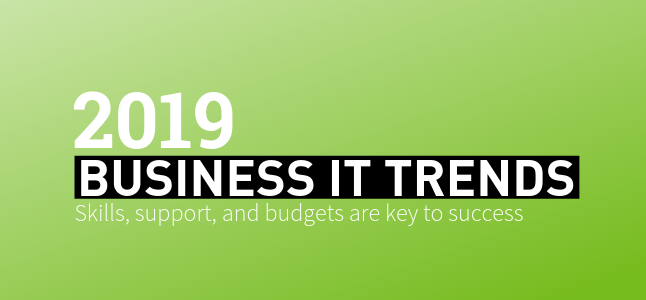 Did you know 83% of businesses expect their IT spending to grow or remain steady in 2019? Responses from 625 IT decision makers across the United States and Canada reflect confidence in 2019 with strong IT budgets, trends, and a focus on future technology.
Skills, support, and budgets are key to success when it comes to your technology. In this report, we analyze 2019 business IT trends by exploring:
Challenges and Contributors to IT Projects
IT Budgets by Industry and Company Size
Overarching Trends
Download the full report to discover how successful organizations are investing in and transforming their IT throughout 2019.
This report is in partnership with Dell.