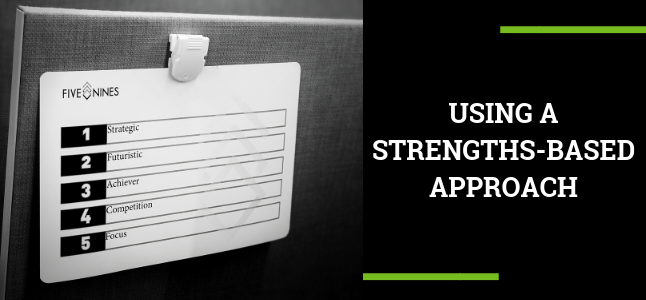 Studies show that employees who use their strengths every day are 8% more productive and 15% less likely to quit their jobs. Tune in to this Power Hour to find out how you can use Gallup Strengths to better understand your staff and boost productivity in the workplace.
WHAT YOU'LL LEARN:
Relevant statistics on Strength utilization

Building a team with Strengths
Book recommendations
How to build your Strengths professionally
Presenter:
Marshall Ford: Training & Development Manager at Five Nines, & Certified Gallup Strengths Coach
Sit back, grab some popcorn, and watch this FREE Five Nines Power Hour Webinar: Using A Strengths-Based Approach To Boost Workplace Culture.