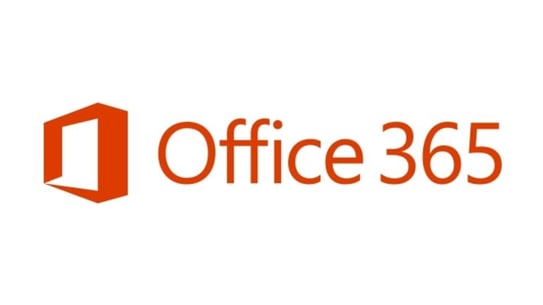 Cloud services have modernized the way company's work and allow for collaboration in any place, with any device. At Five Nines, we're big fans of Office 365 applications, but there are so many features of the platform, that it can get confusing to understand which ones you should use, and how they integrate. Let's break down some of our favorite applications and how you could leverage to improve your workplace communication and collaboration.
OneDrive for Business
is a cloud service that allows you to store and protect your personal business files, and access them on any device. OneDrive also offers the ability to share documents and choose permission levels, such as read-only or edit access. You can also sync files back to the cloud easily when you're connected to the internet.
SharePoint Online, on the other hand, is a more collaborative space to store documents. SharePoint allows for cross-team collaboration, and also supports
company-wide employee interaction. Everything that's saved to SharePoint can be automatically accessed by anyone that has permissions to the drive. Team members also have the ability to work on Office documents with other individuals simultaneously, and the changes are updated in real-time.


Now is when you might be thinking, why exactly would I need to have SharePoint and OneDrive if they're so similar? You're right, at first glance, SharePoint and OneDrive could be mistaken as the same applications and purposes, but we like to look at it this way:


Let's say you're on a team of four in a marketing department and work closely with other people across your organization. You would want to use a SharePoint site to store approved marketing collateral, logos, and other resources that can be accessed company-wide. You might also have a team-specific SharePoint that's used to store and work on documents that only the marketing team can access, like marketing plans and design files. You would also have OneDrive for files that you would use on a personal level, that doesn't necessarily need to be accessed by anyone else. These files would still be secure and saved in the cloud so that you could share them if you need to, but can also be accessed from another device or when you're not connected to the network.


Microsoft Teams
is a chat-based workplace to facilitate projects, communication and meetings. The chat function on Microsoft Teams allows you to have threaded conversations, helping you store brainstorming sessions, conference calls, and other meetings into one, easy to find, place. You won't have to go through pages of notes or thousands of emails looking for a certain conversation – with Microsoft Teams, you have it all at your fingertips. The feature also allows you to choose between team and private discussions, as well as audio and video chats with colleagues both inside and outside of your organization, if you have external access turned on. Documents that are worked on in teams automatically sync up to SharePoint Online.
Flow
allows you to automate business processes by building specific workflows that are based on specific actions or triggers. For example, This could be as simple as getting an email alert when someone modifies a file or as complex as a multi-step workflow with approvals, alerts, and notifications that are based on an analysis of real-time data. You can create different types of "flows" that are either triggered by an event, a button or pre-scheduled. Microsoft provides a plethora of templates you can pick from, some of them designed for specific situations (productivity, sales, software development, etc.) to get started.
No two businesses are the same, and there is not a one-size-fits-all approach to collaboration, but with Office 365 there are many tools available to help make working with your teams more successful, whether you're sitting in the same office, or across the country, or working from home. Interested in learning more about these applications and how we can help implement them? Click the button below and let's chat.