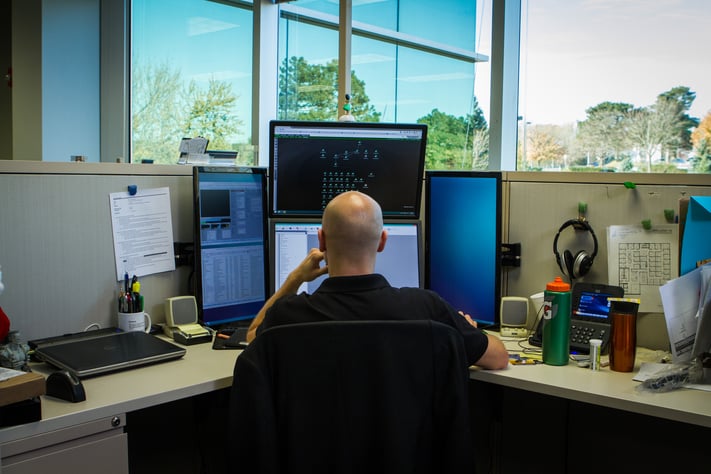 The world of technology is always changing. Recently, IT has become a multifaceted Human Resource issue as companies look to hire good IT people, find someone with the knowledge to manage them, and then keep them in that position, all while staying up-to-date with technology certifications and trainings.
Here are the top 5 things to consider when debating hiring an internal IT staff or outsourcing your IT needs.
Availability of IT – The first aspect every business must consider is how many hours per day does technology need to be available to the users? Are you an 8 to 5 organization or does your team need access to technology around the clock? No one individual can be available 24x7 to support their companies IT needs. If your team needs access to technical support after hours, Outsourcing IT might be the best fit for you.
Expertise to handle every IT need in the organization – Let's be honest, not one person knows all there is to know about IT. If your IT needs are pretty basic then one internal IT person might be able to handle it, but if your business is operating in an increasingly complex IT environment, it will take a team of engineers to properly support the different technologies in use.
Gatekeeper of information/Proper documentation of the IT environment – Is your internal IT person the only one with unrestricted access to your servers and networking equipment? Are all the business's IT credentials and processes properly documented? If your internal IT staff suddenly disappeared would you still be able to access all of your data? These are topics that often arise when businesses are evaluating their options on whether to outsource or keep IT in-house and something you should always be conscious of.
Continuity through transition – Change is inevitable, someday your IT person will choose to move on. Ensuring that IT operations never skip a beat can be tough when you're without IT personnel. Outsourcing your IT ensures that you'll always have a team of individuals who understand your IT needs and how your business operates.
Proper tools to manage your environment – IT continues to be of increasing importance to business leaders. Access to data is often needed around the clock, and purchasing costly IT monitoring systems is not an option. Many businesses can't afford to purchase the tools to optimize and properly monitor their environment. For outsourced IT companies the tools are a necessity to run their business, and are often times a value add for the client.
Want to continue the conversation? Click below for the infographic to evaluate the cost of internal vs outsourced IT.